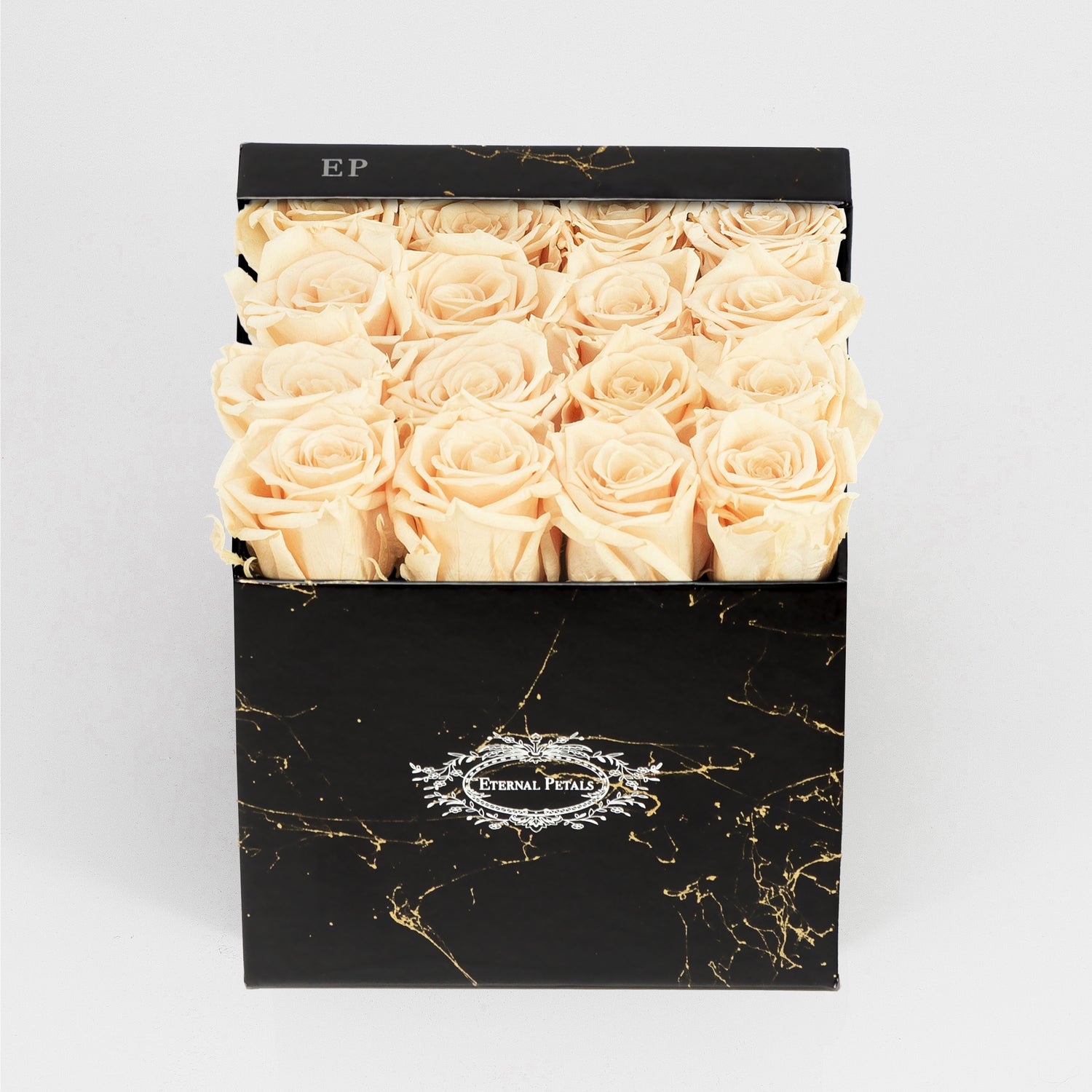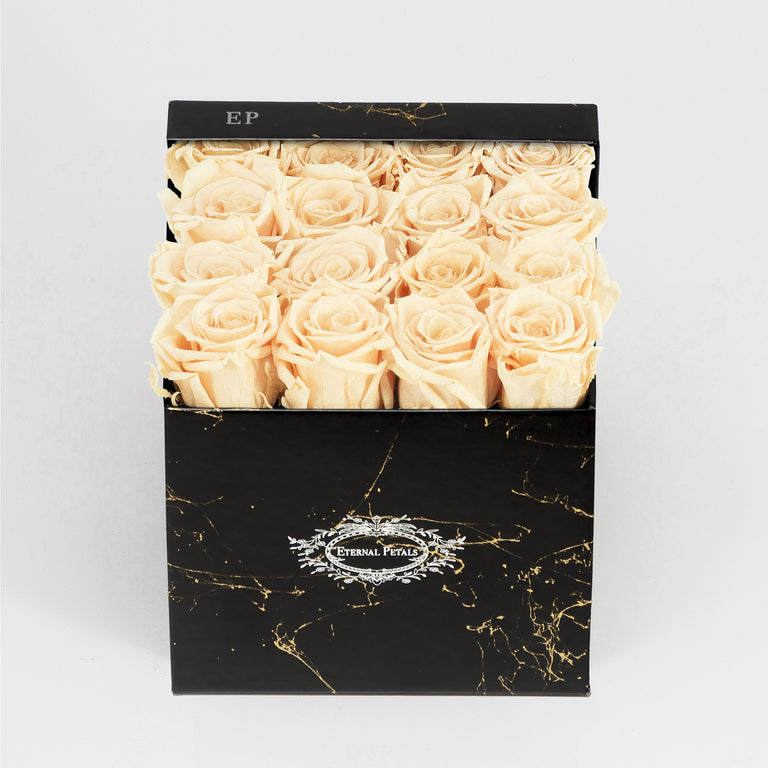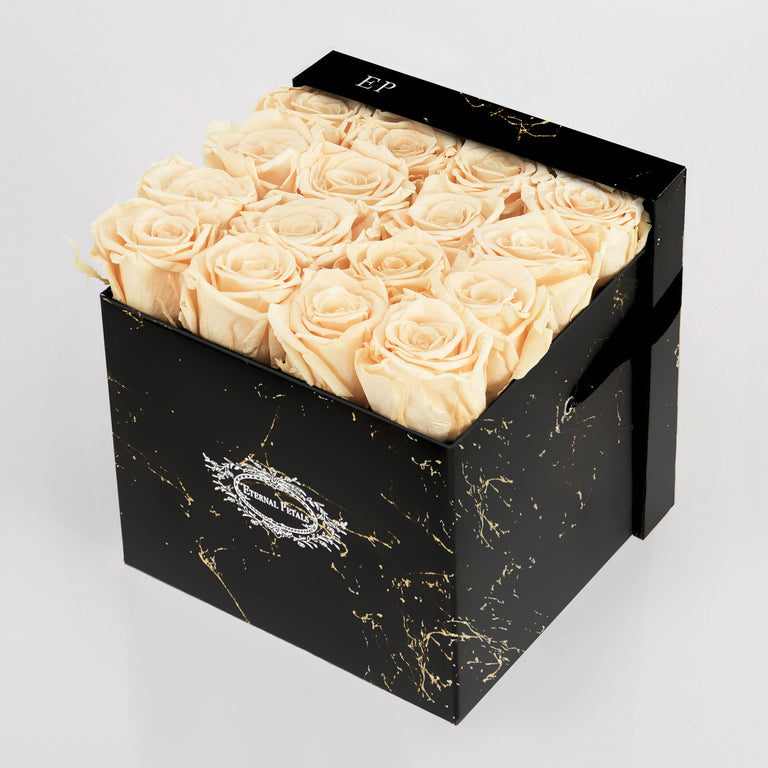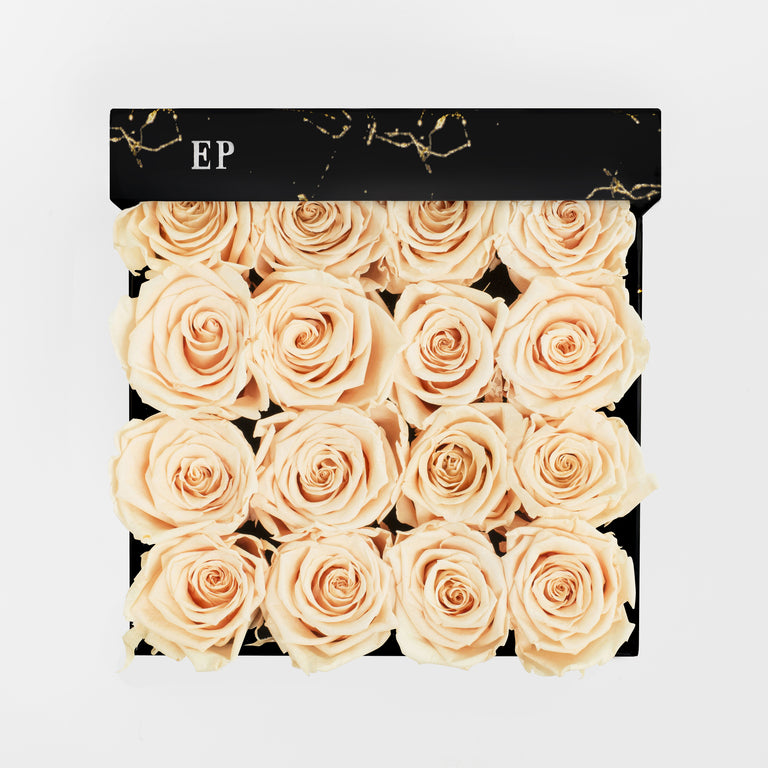 On Sale
CHAMPAGNE | BLACK MARBLE
16 ROSES - 18cm x 18cm x 18cm
REAL ROSES THAT LAST A YEAR!
With no water or maintenance needed at all, imagine being able to keep your stunning rose bouquet for a whole year. Well, now you can. Having been cut at their perfect bloom and treated with a cutting edge new method, they remain as fresh as the day of delivery for a year.
These stunning champagne roses peek romantically out of their beautiful marble box, creating a luxurious pastel finish. A warm and rich alternative to a white rose, the champagne tones are sumptuous and unique, perfect to pair in an elegant and contemporary home or for a sweet token of love. The perfect gift!