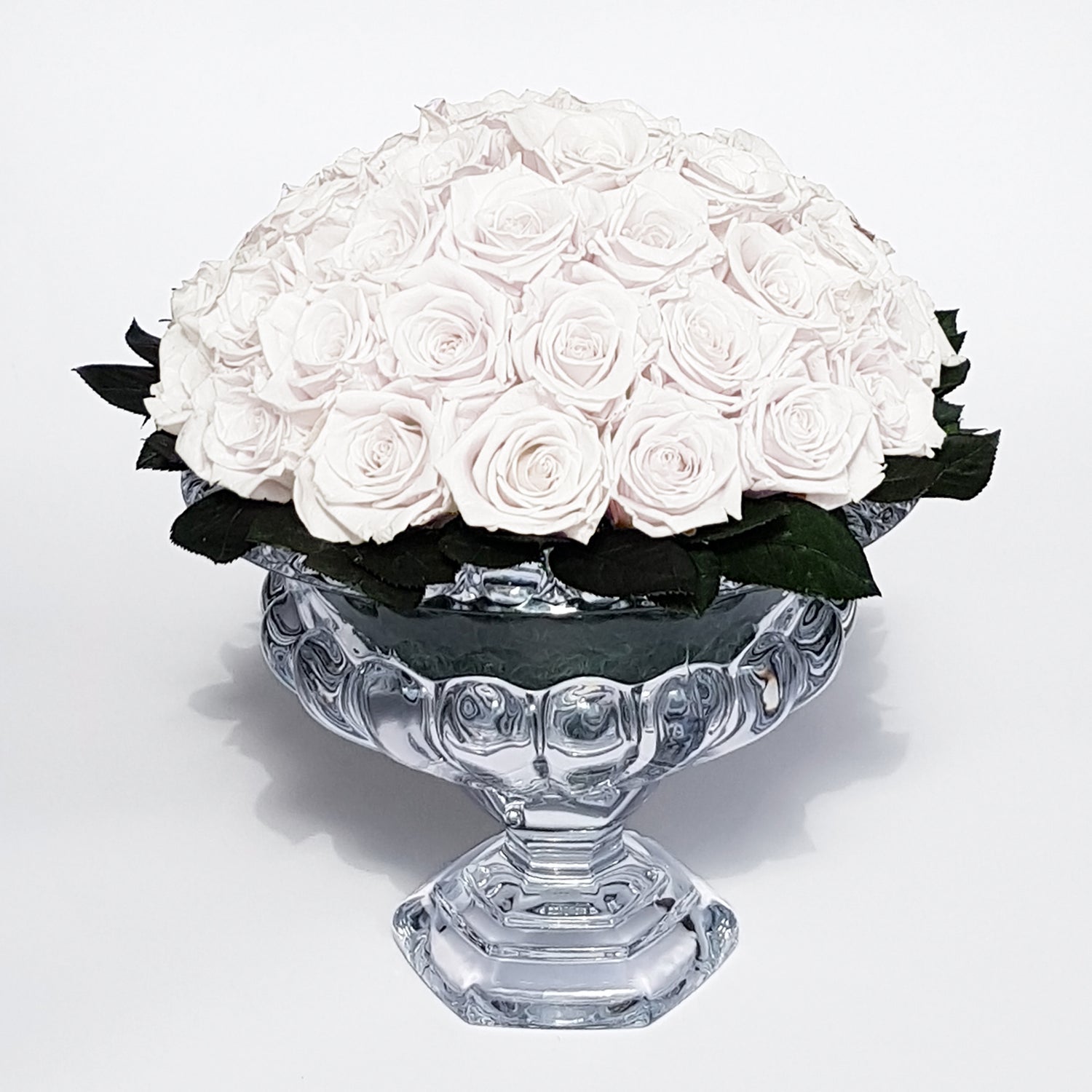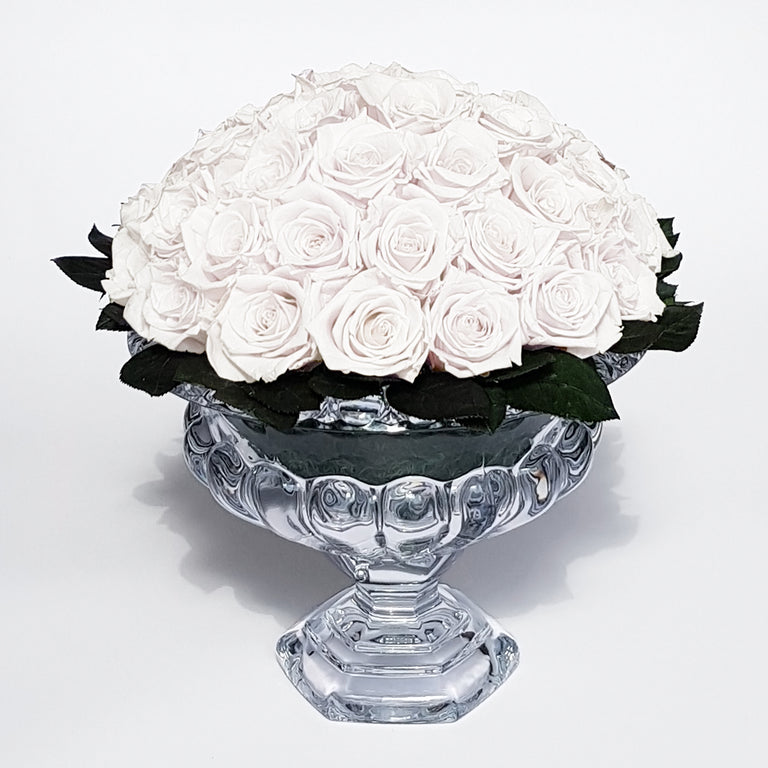 On Sale
SNOW WHITE
45-50 ROSES - 30cm x 30cm x 32cm
REAL ROSES THAT LAST A YEAR!
These statement, picture perfect roses require no water or maintenance whatsoever, enabling them to last for an entire year. Due to our expert preparation and treatment method, they will last and last, meaning you can enjoy your roses for longer than ever before.
Arriving in this stunning German crystal vase, you'll find 45-50 perfectly bloomed, white roses in authentically beautiful white color. White roses are the symbol of innocence and purity, which you can enjoy and admire for a whole year.