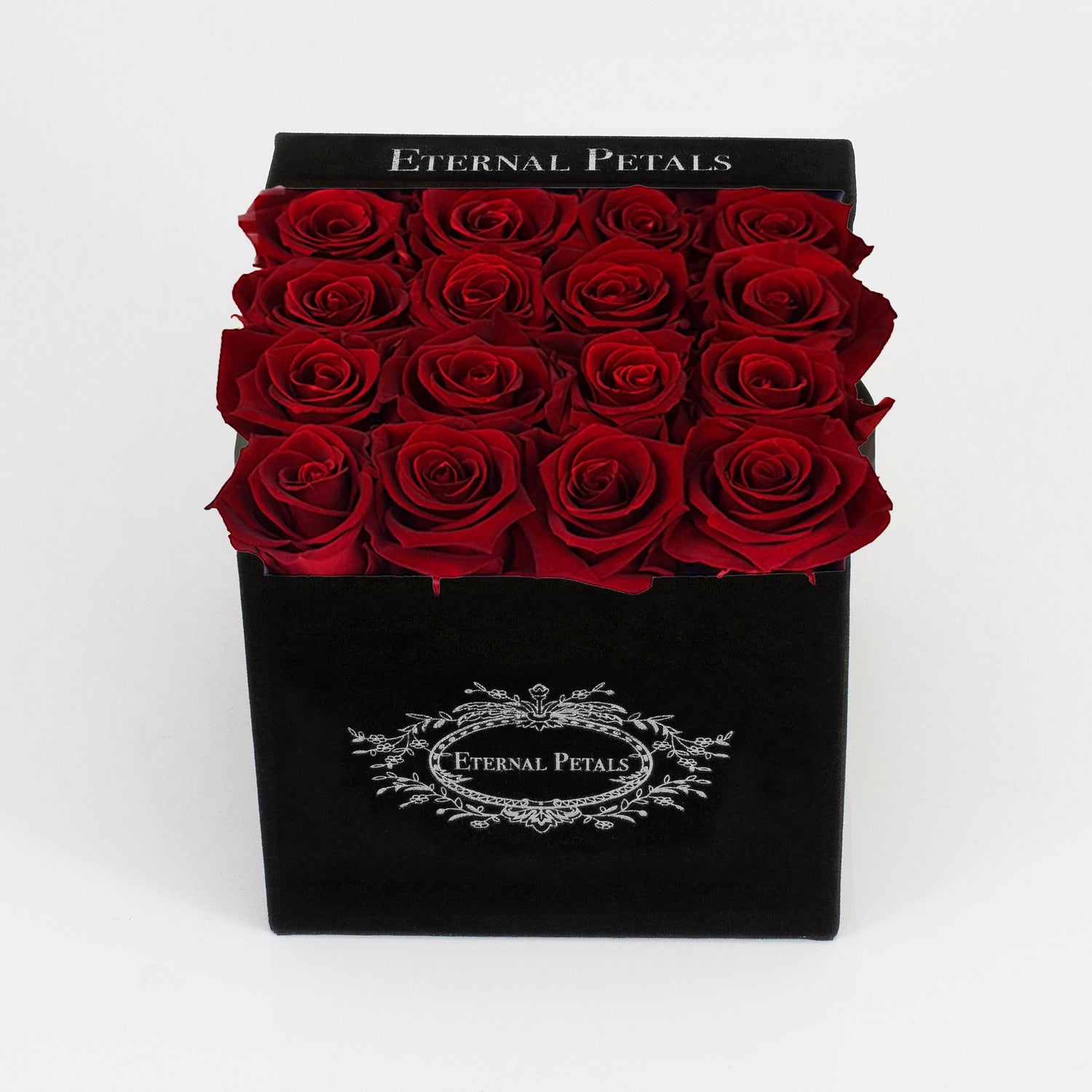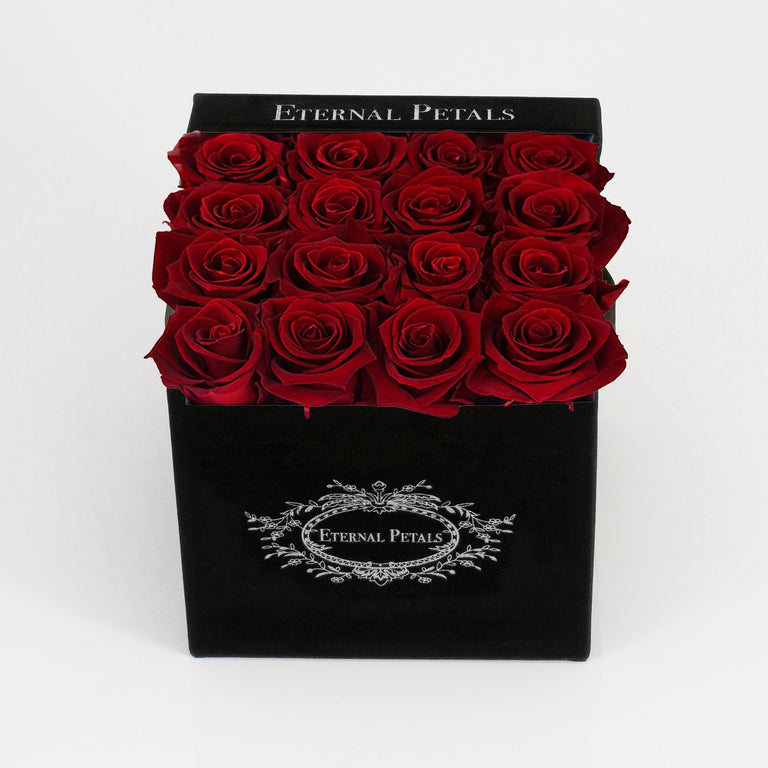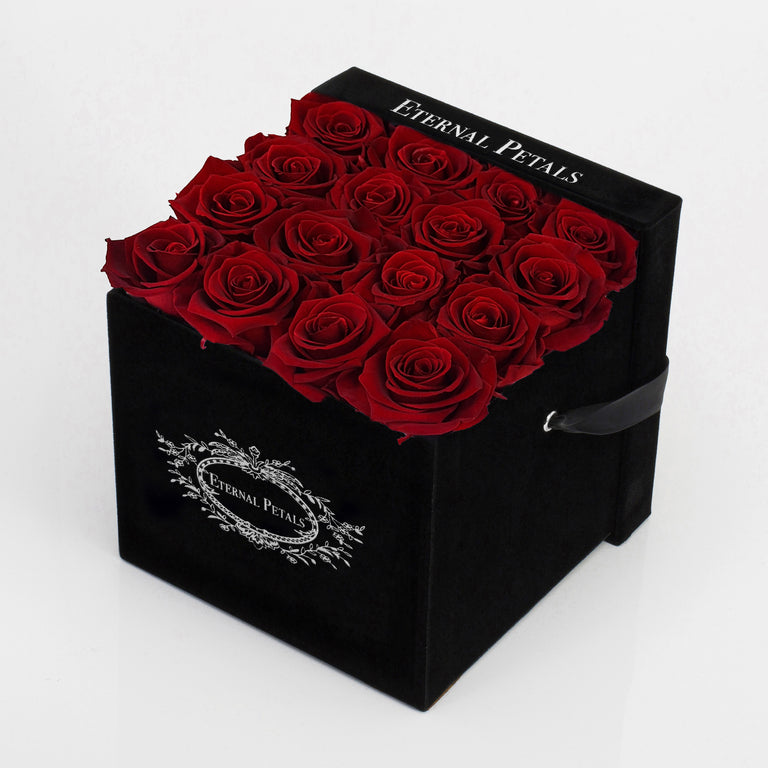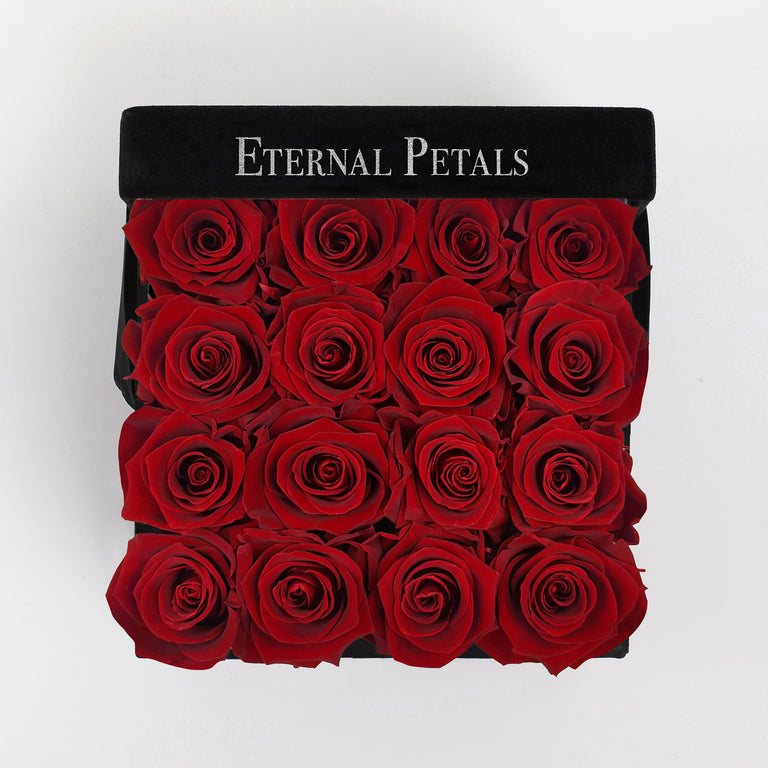 On Sale
DEEP LOVE | BLACK FLOWER BOX
16 ROSES - 18cm x 18cm x 18cm
REAL ROSES THAT LAST A YEAR!
These stunning real roses require no water or maintenance at all and will last for you to admire them for a whole year. Our cutting-edge technique and treatment means you can finally keep your luxury bouquet for longer than you've ever imagined.
Intense, romantic and jaw-droppingly beautiful, these ruby roses sit perfectly arranged inside a luxury black flower box. A deep and rich, yet undeniably bright colour pigment, this royal bouquet does all the talking for you.
Love it!
Really beautiful rose arrangement!
My flower's
My flowers were really nice and was happy with the purchase however it was my 1st of order and I should have went for the bigger crystals and And a different dial of crystals with the initials on the outside of the box all in all though I was happy but I choose to different colours but you did state that the collars may run which day did but was happy with them regardless and they smell fantastic
Love it!
Really beautiful rose arrangement!
My flower's
My flowers were really nice and was happy with the purchase however it was my 1st of order and I should have went for the bigger crystals and And a different dial of crystals with the initials on the outside of the box all in all though I was happy but I choose to different colours but you did state that the collars may run which day did but was happy with them regardless and they smell fantastic