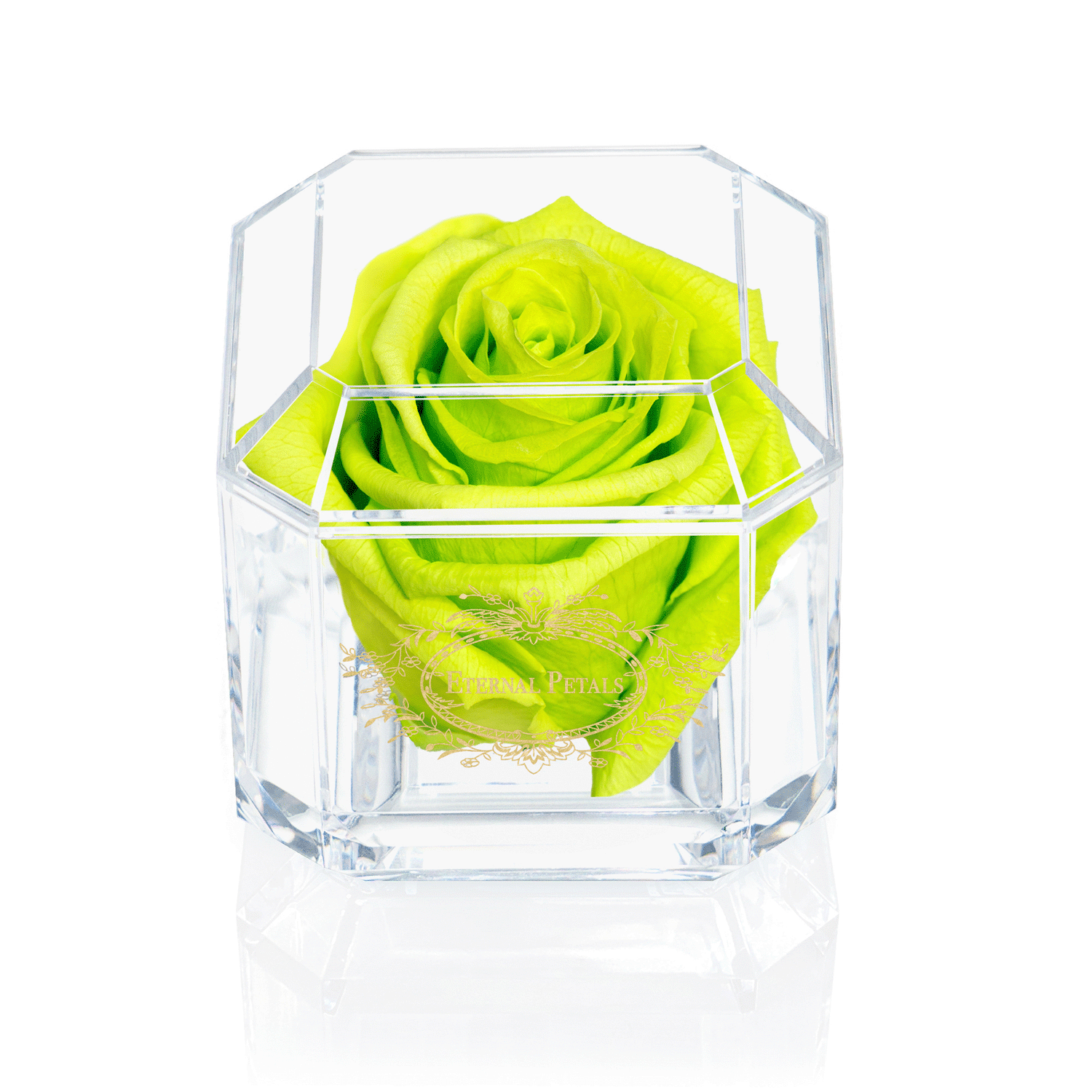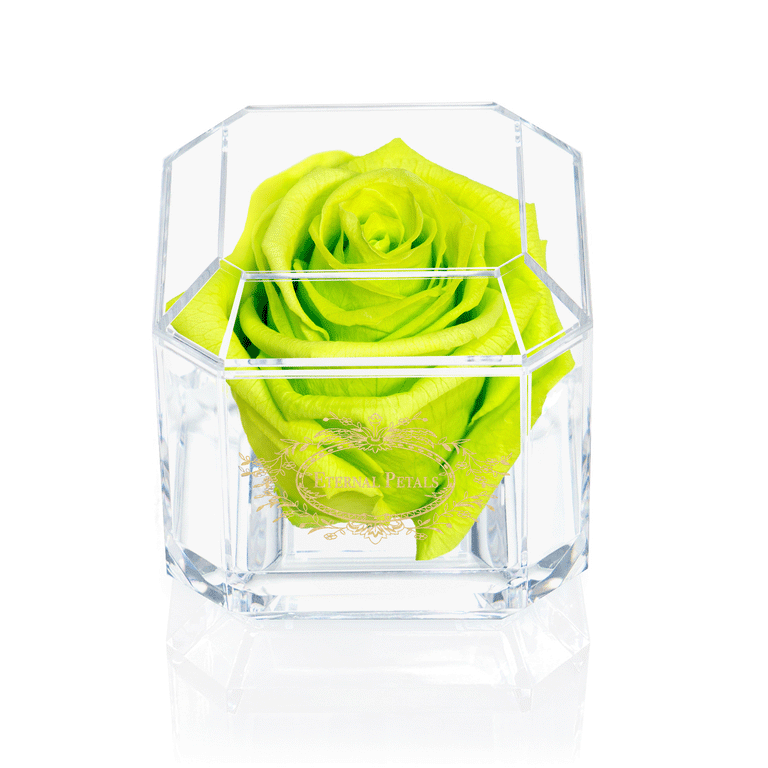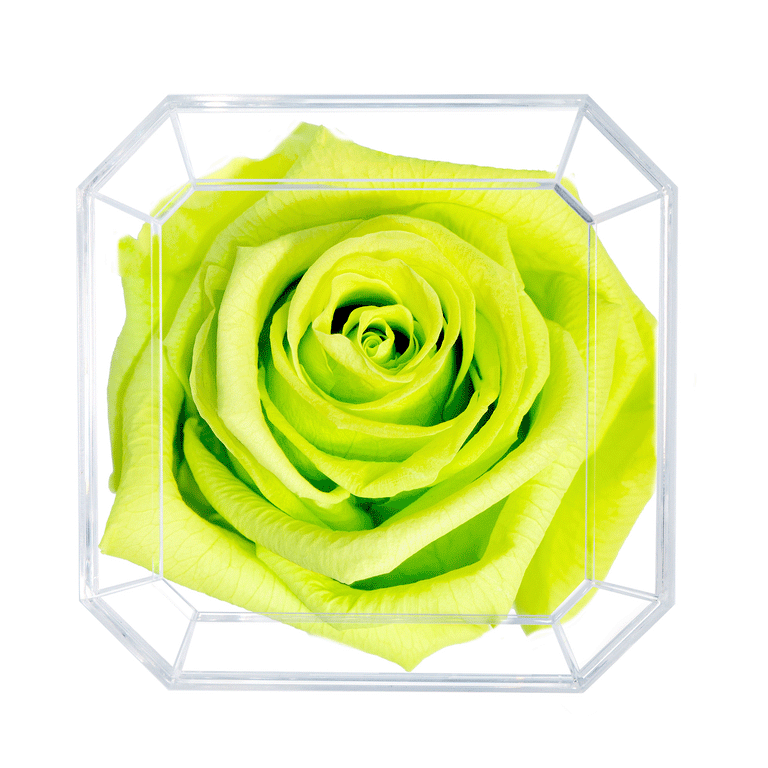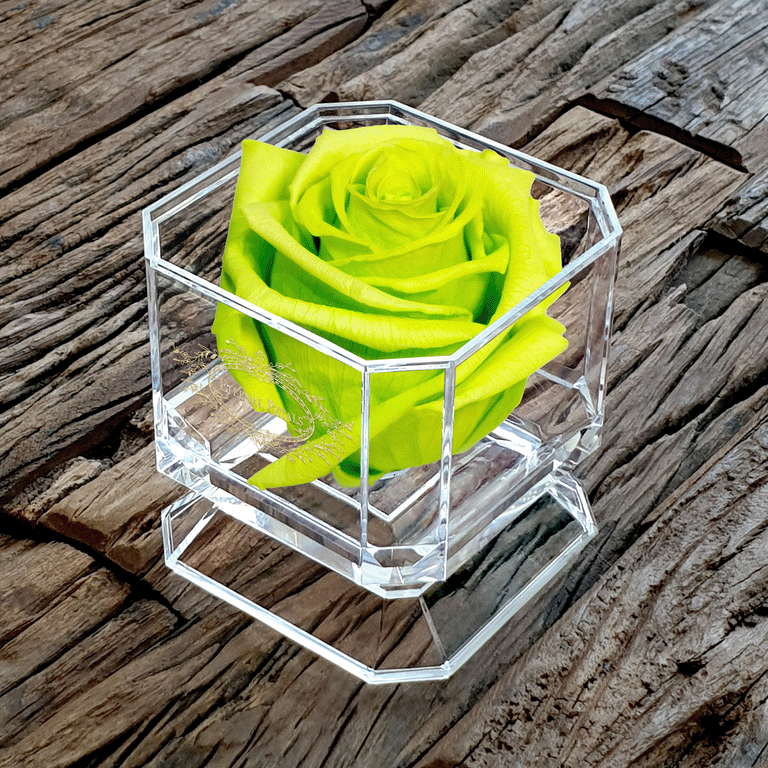 On Sale
DIAMOND | JOHNNY CASH
A REAL ROSE THAT LASTS A YEAR!
8cm x 8cm x 8cm
Hand-made in London using the highest quality rose that undergoes an all-natural, cutting-edge process, so that the rose blossoms all year round, with very little care needed.
 
A romantic gesture, a celebration, a beautiful gift, or simply to add colour to your home, our roses makes the benefits of having fresh flowers at home last longer.
It's perfect for a sweet token of love. A perfect gift!
In the pictures you can see a vivid green colour rose inside our trendy Diamond box.
For delivery information click here.