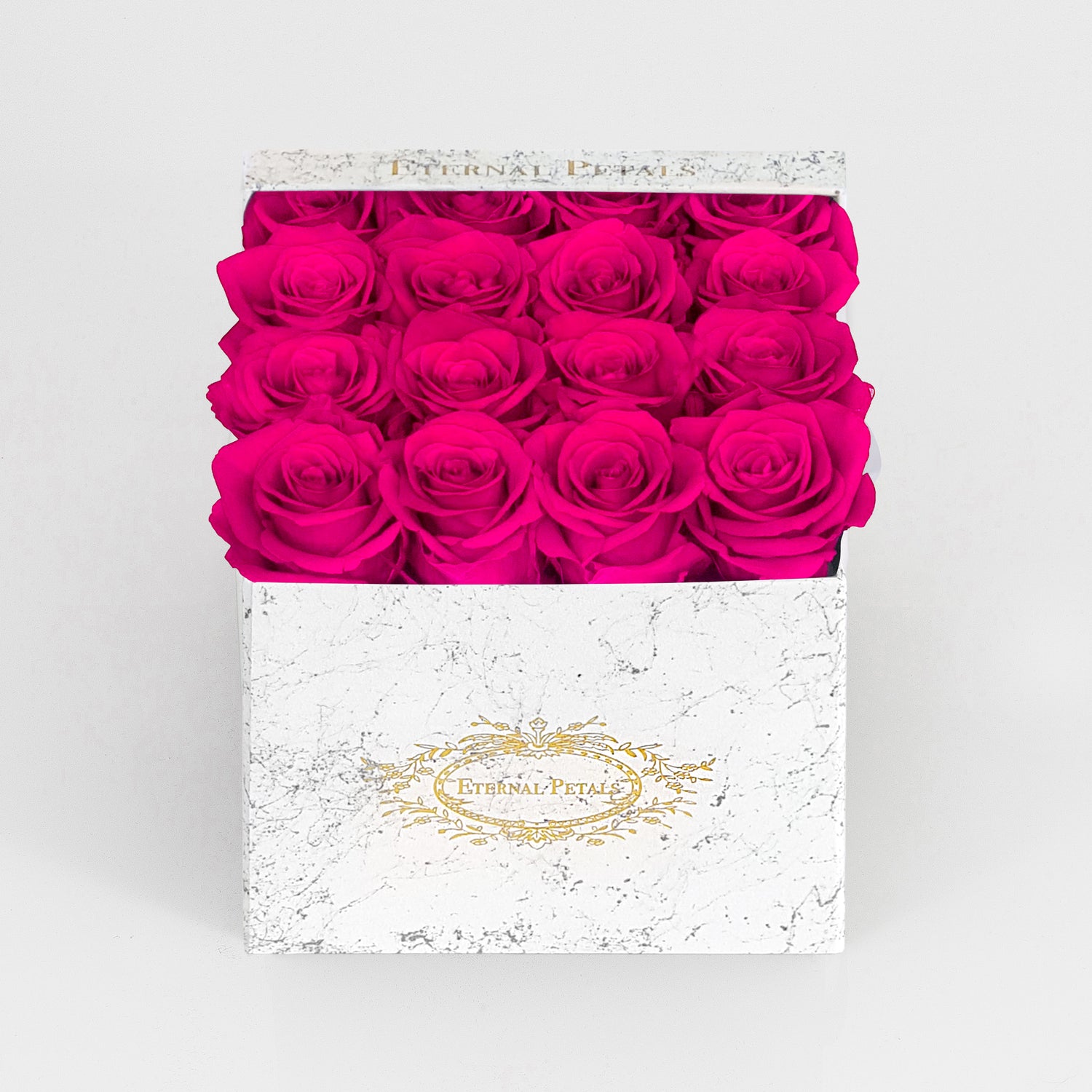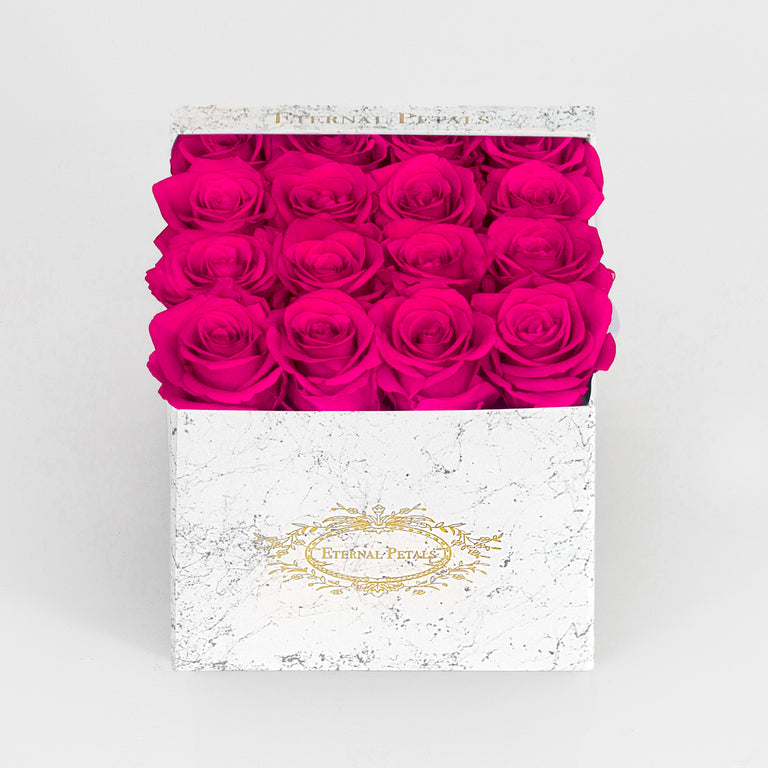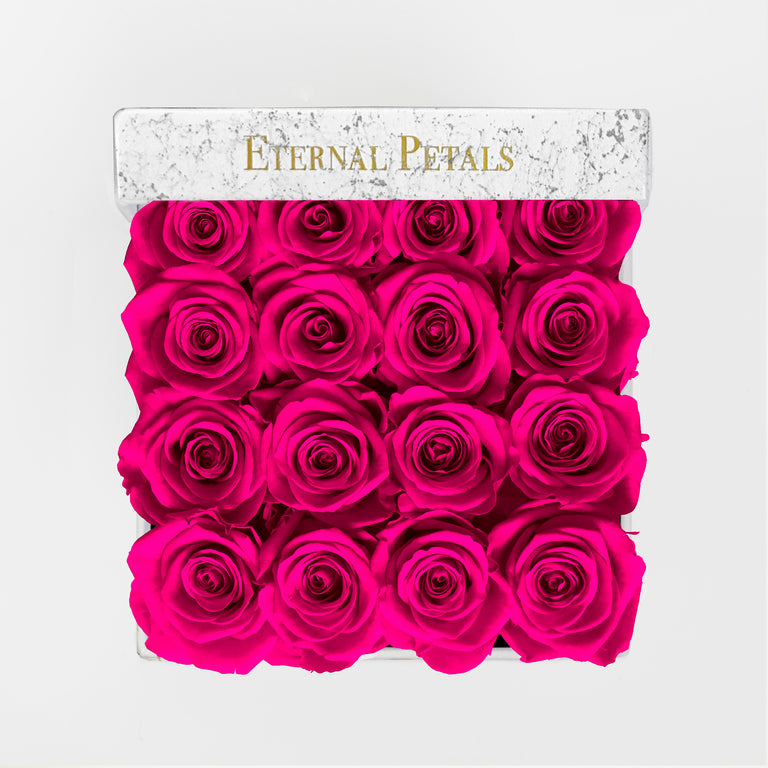 On Sale
HOT PINK | MARBLE
16 ROSES - 18cm x 18cm x 18cm
REAL ROSES THAT LAST A YEAR!
Imagine admiring your stunning new real roses for a whole year without any water or maintenance needed at all. Now, you can! Our specialised method means we cut and treat our roses to ensure they last longer than ever before.
Sitting neatly inside a luxuriously divine marble display box, you will find the most magically enchanting hot pink roses. With an unbelievably bright and vivid pigment, this colour creates a stunning effect on these beautiful flowers and brings a dash of pure romance to the ultimate gift of flowers.