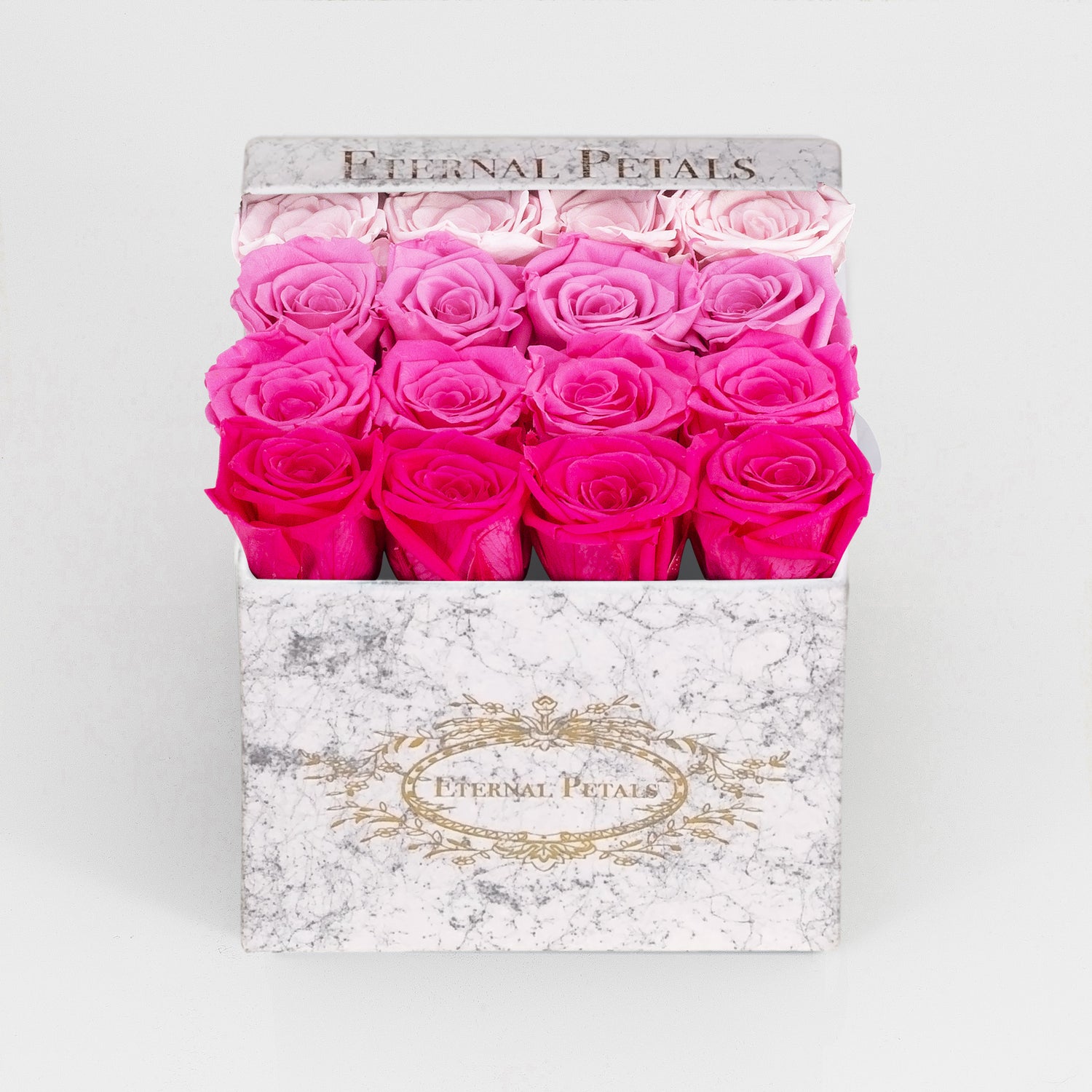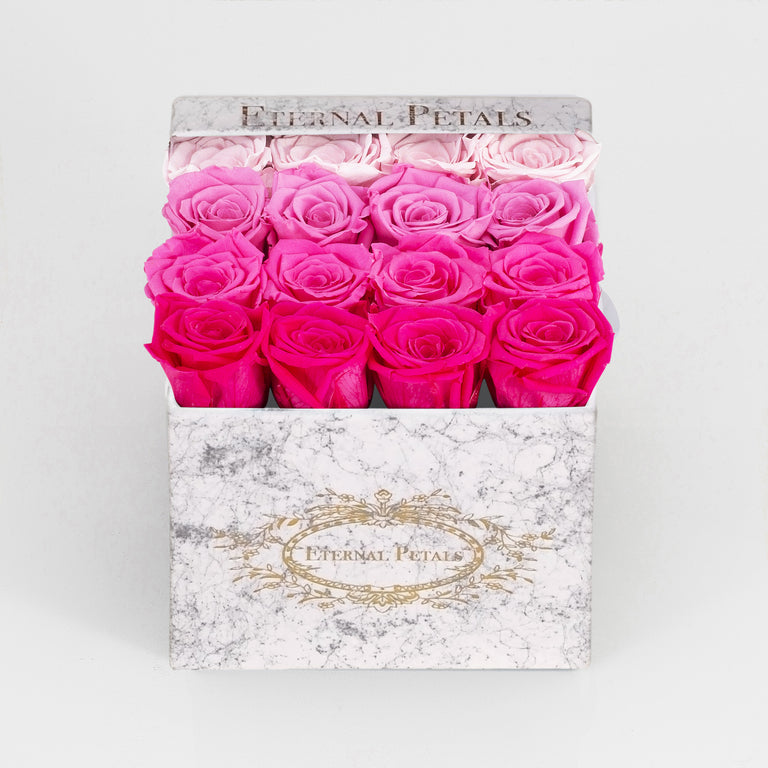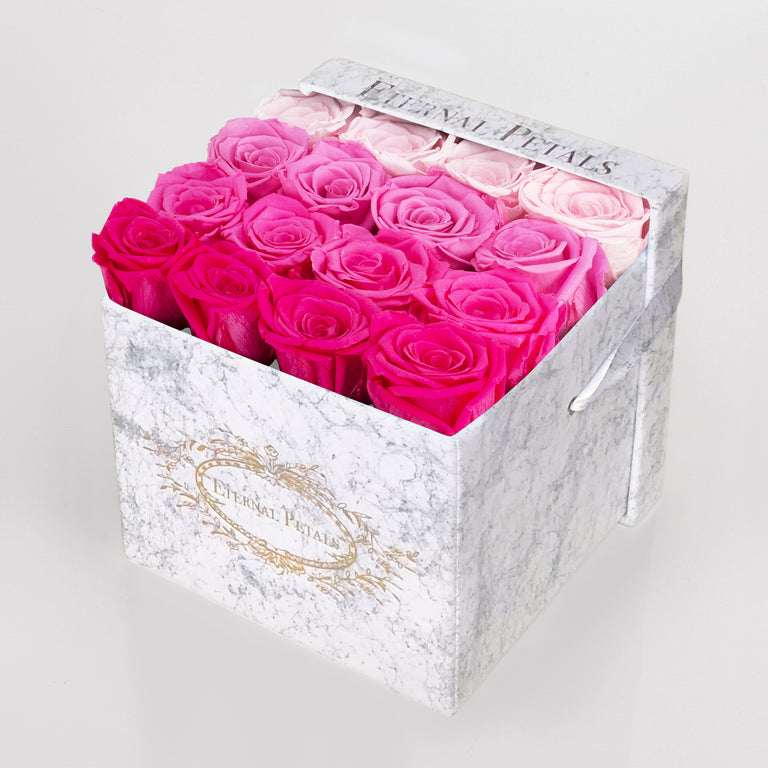 On Sale
LADY IN PINK | MARBLE
16 ROSES - 18cm x 18cm x 18cm
REAL ROSES THAT LAST A YEAR!
No water or maintenance is needed to allow you to keep this stunning display of real roses for a whole year. Our cutting-edge method and treatment process means you can keep and admire this bouquet for longer than you've ever imagined before.
In true contemporary style, this striking ombré affect is created by coordinating luxurious shades of pink from soft and subtle vintage rose to fiery hot pink, resulting in an astonishingly beautiful light to dark finish. No matter which shade of pink is your favourite, these real roses have a little something for everyone.