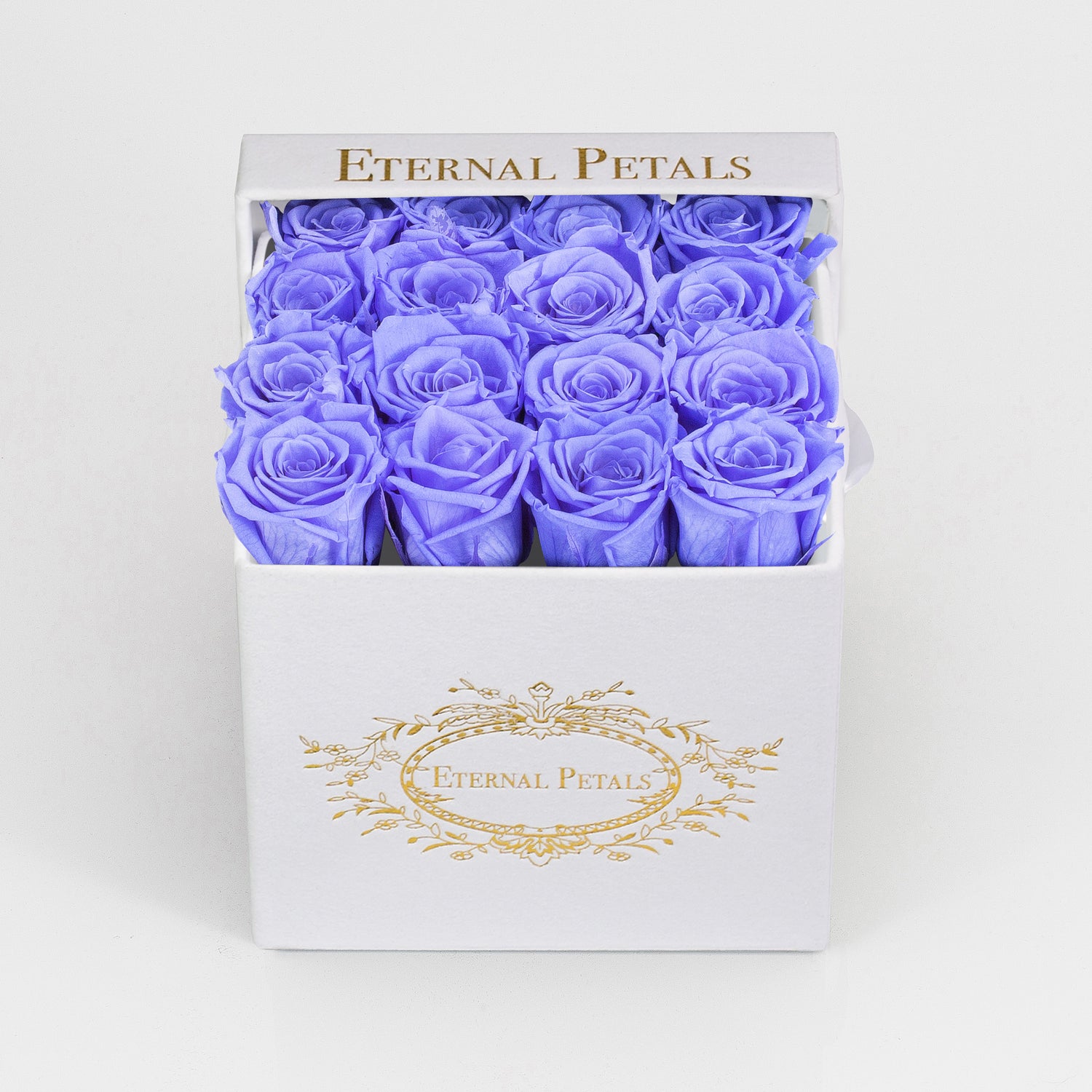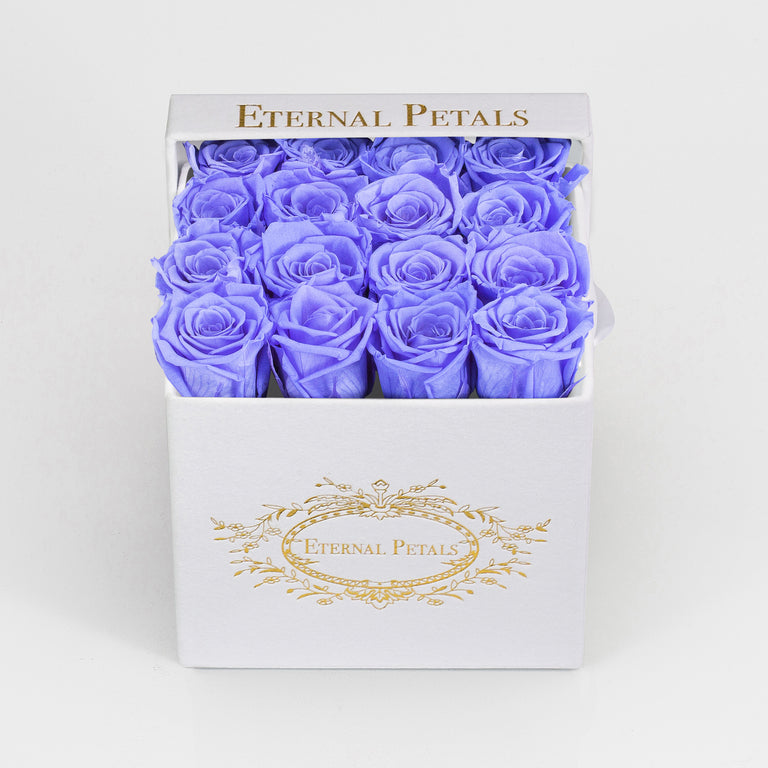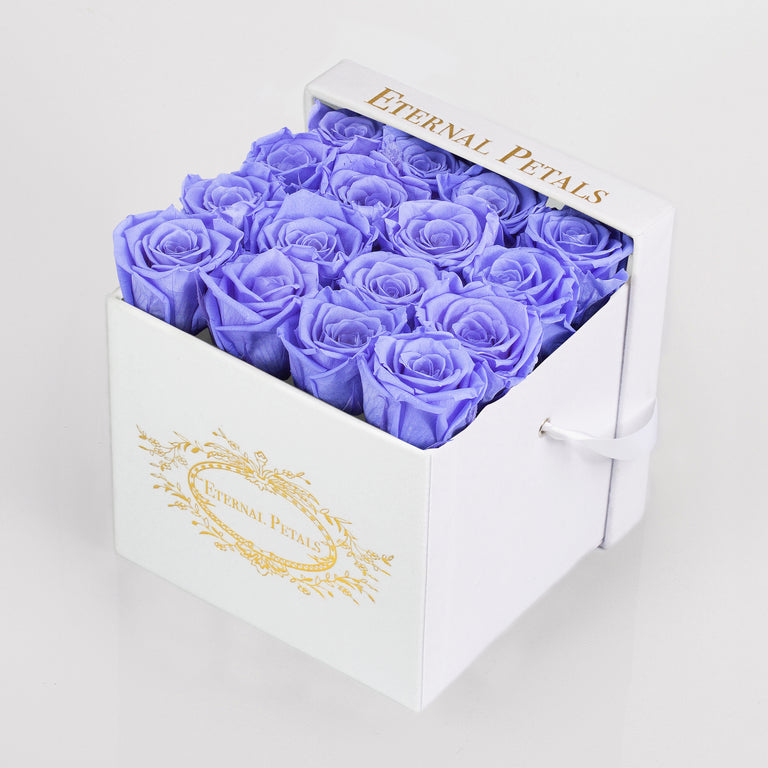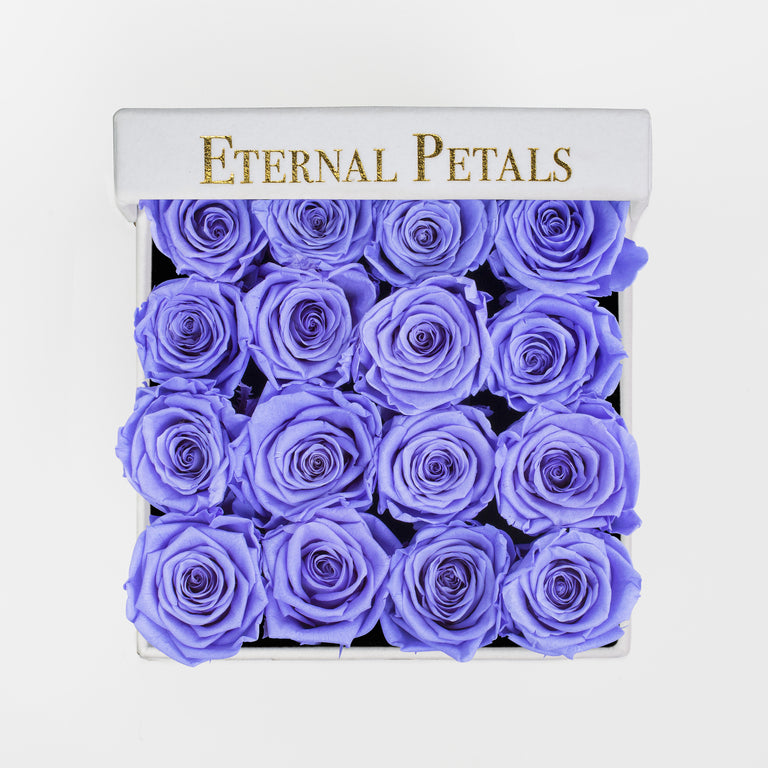 On Sale
LAVENDER | WHITE FLOWER BOX
16 ROSES - 18cm x 18cm x 18cm
REAL ROSES THAT LAST A YEAR!
The gift that keeps giving, this stunning display of real roses lasts a whole year with no water or maintenance at all; it's the flower-lovers dream. Having been cut at perfect bloom and specially treated, this bouquet will last and last.
Take your flower power to the next level with this eye-popping lavender colour inside a sumptuous white  flower box. The vividness of this beautiful shade will provide the ultimate pop of colour inside any contemporary interior, leaving you with a gift to admire for a full year.
THIS ITEM IS CURRENTLY OUT OF STOCK. BY PURCHASING YOU ARE PRE-ORDERING IT