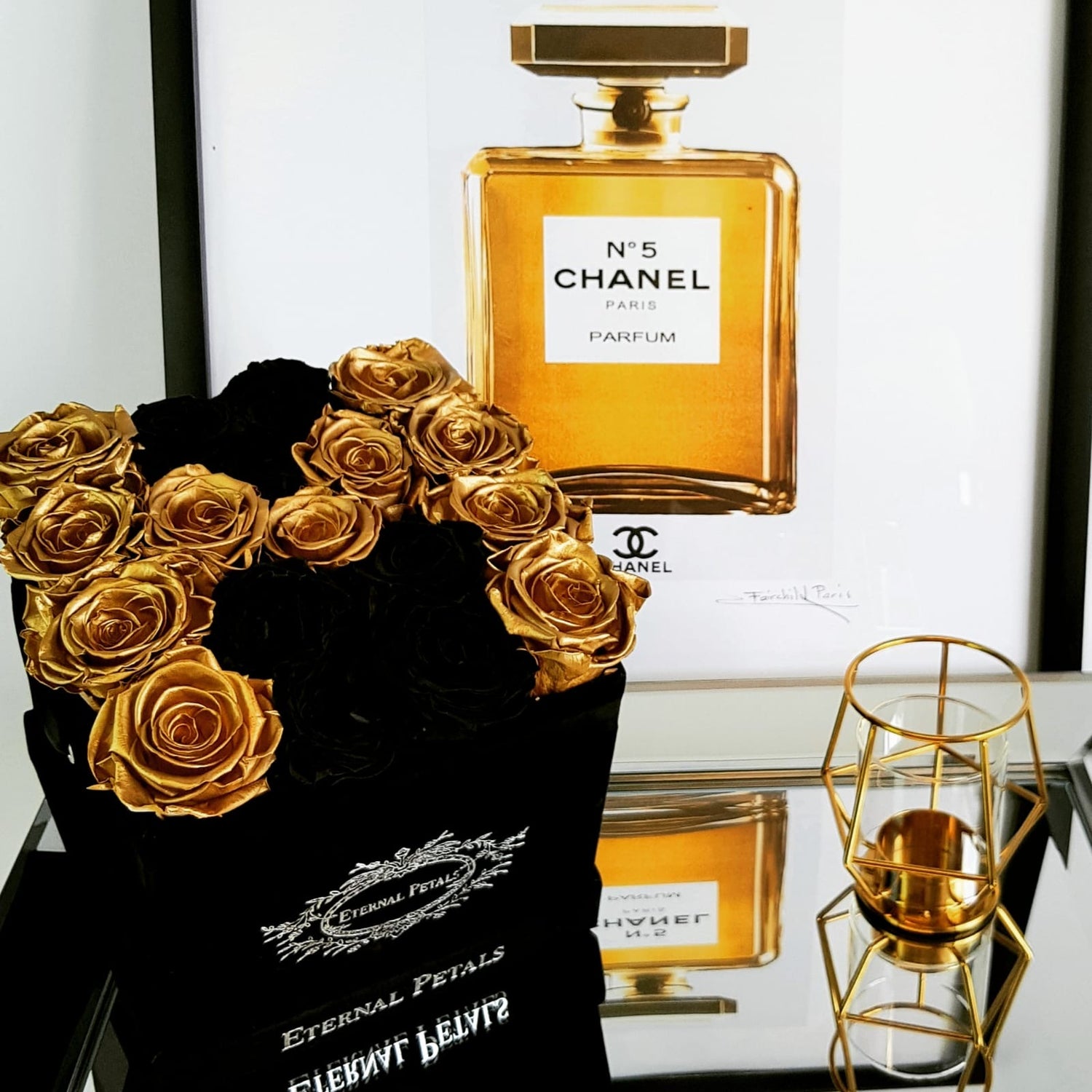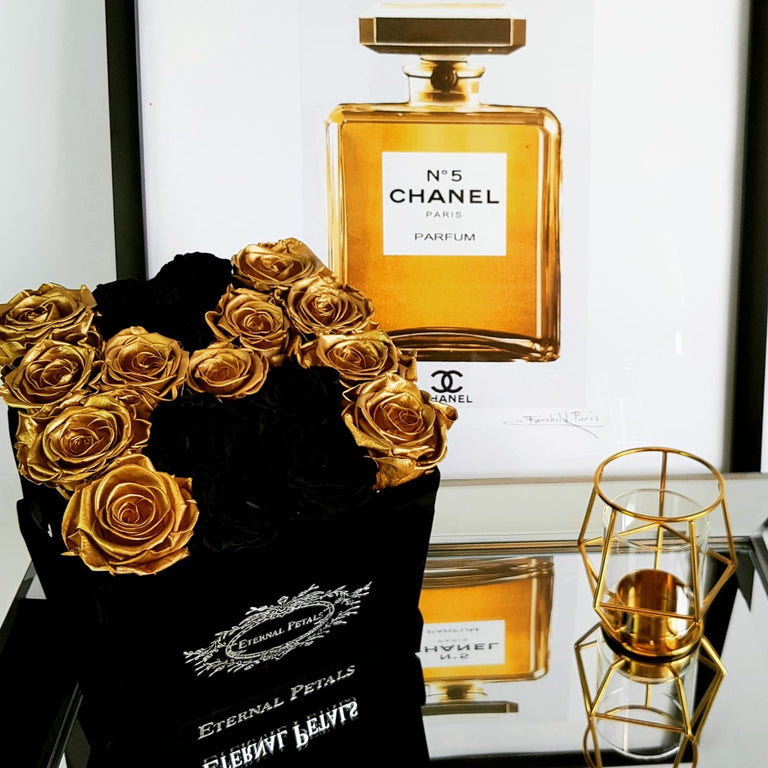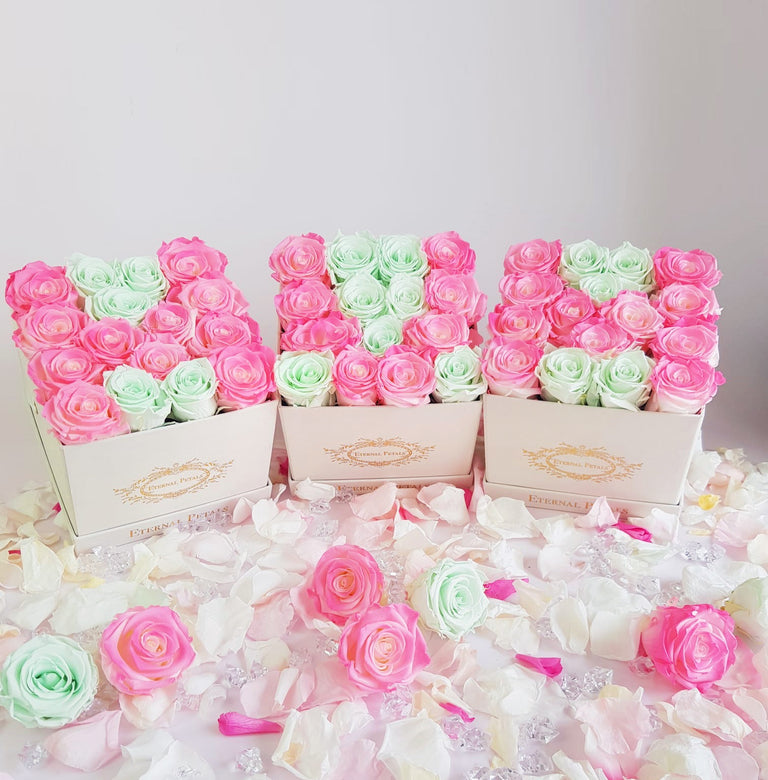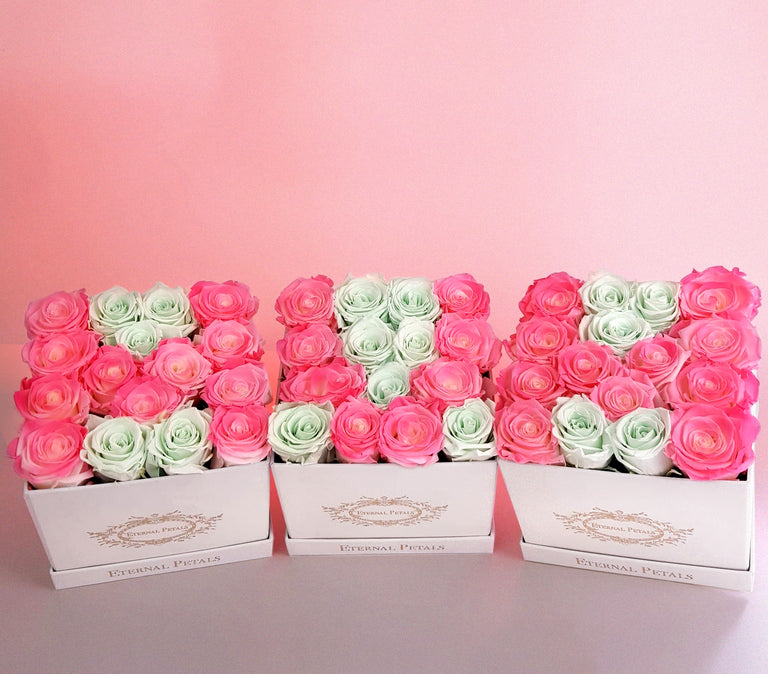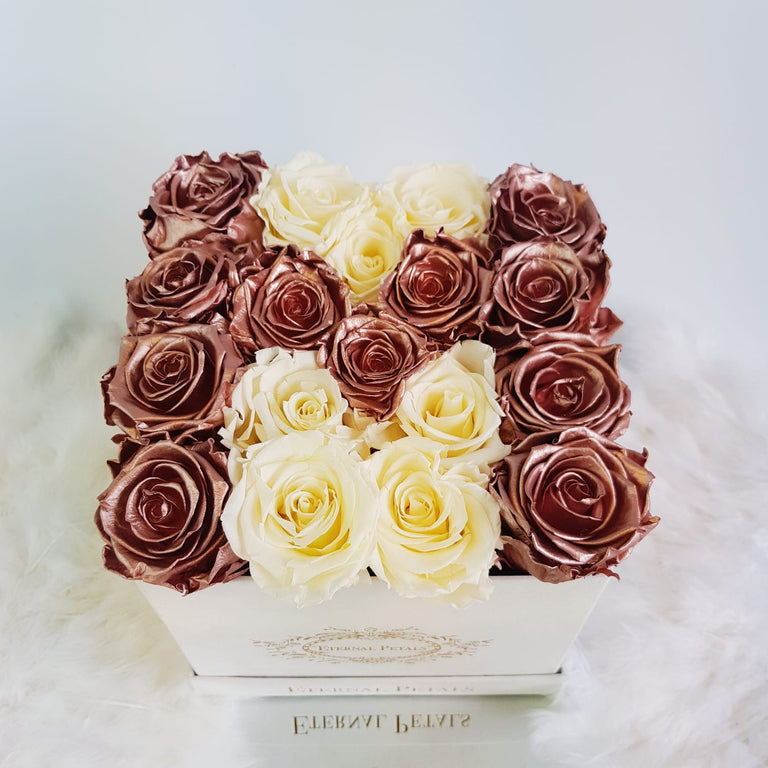 On Sale
Mother's Day Special
Hand-made in London using the highest quality roses from South America. Our roses undergo an all-natural and cutting-edge process so that the rose blossoms all year round, with very little care needed - including no water or pruning!


At Eternal Petals we are creating bespoke Mothers Day "M" square velvet boxes. These are the perfect Mother's Day gift, so that she can have fresh roses all year round.

Through us you can order a unique and beautiful Mothers Day square velvet box. This includes 16 of our beautiful roses in two different colours, stylised into the shape of an M - for Mum.
If your Mother is extra special you can even order our Mum trio which is 3 of our square boxes with two rose colours styled to spell out MUM.
Trust us she will love it - there is no better way to say thank you to your Mum this Mothers Day than with the perfect gift from Eternal Petals.