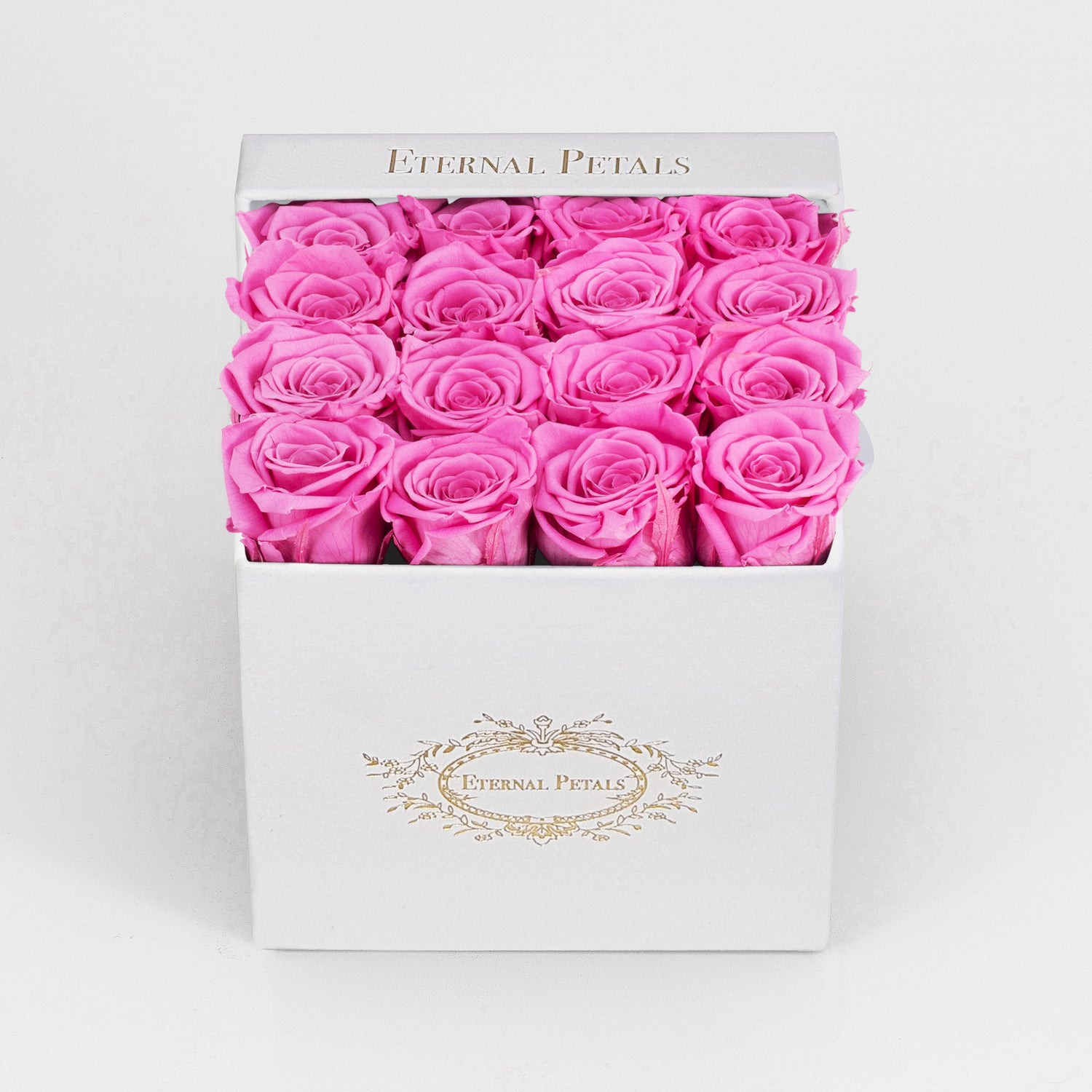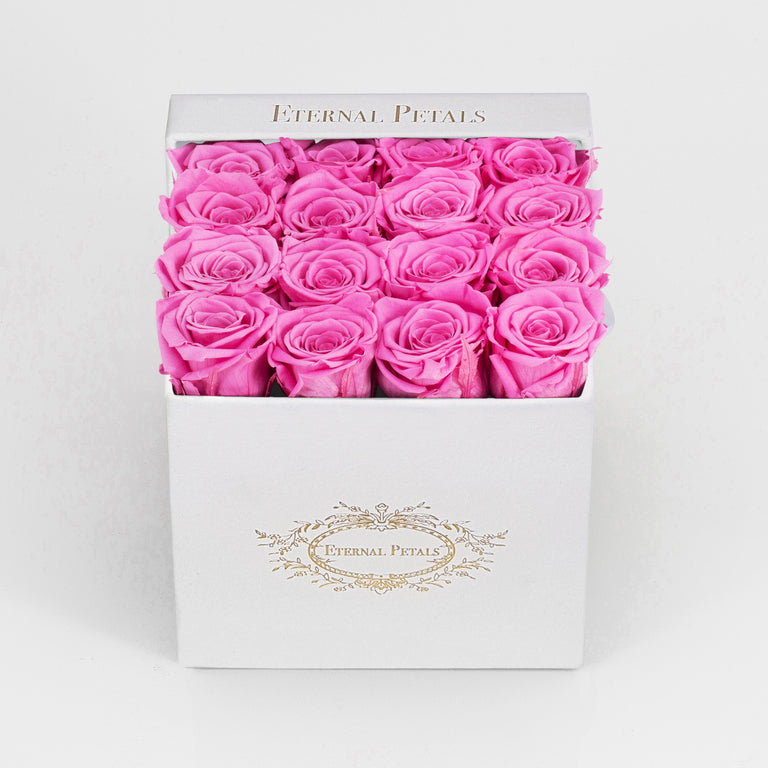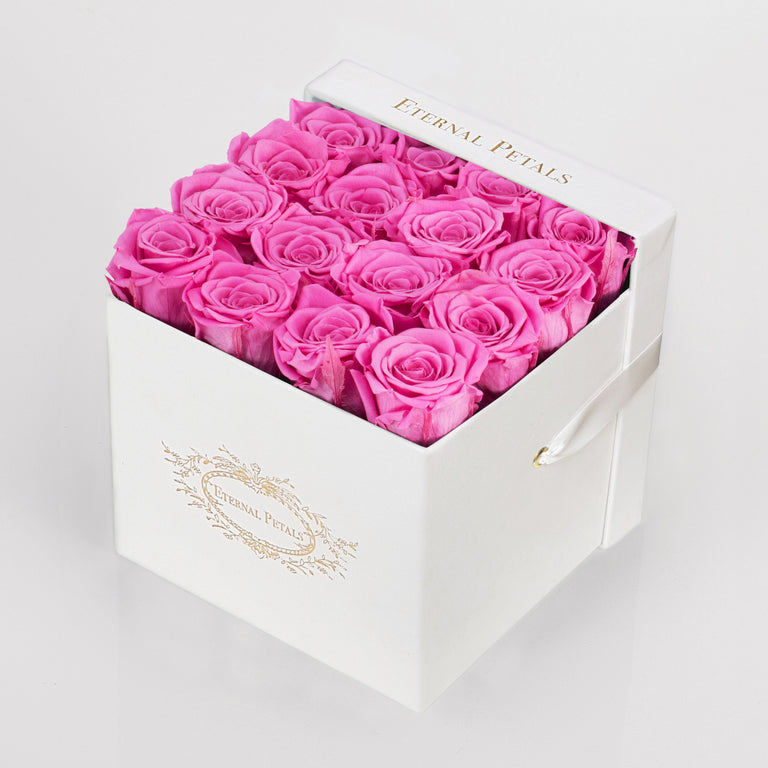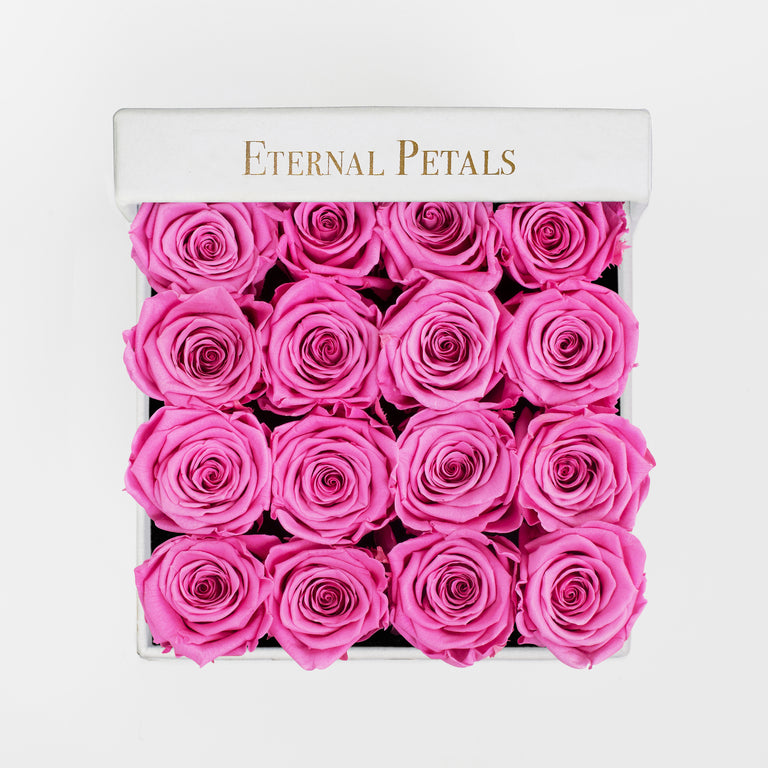 On Sale
PINK | WHITE FLOWER BOX
16 ROSES - 18cm x 18cm x 18cm
REAL ROSES THAT LAST A YEAR!
Not even water is required to ensure these roses last for a whole year. Our expert modern method involves cutting the roses at their peak of blossom and treating them to keep their stunning appeal for months longer than any other real bouquet you've ever had.
The pop of pink inside this luxurious white  flower box is the perfect gift for the special and ultimately feminine lady in your life. Each rose holds the brightest pigment of beautiful pink, ensuring you have never seen a box of roses quite it like before.