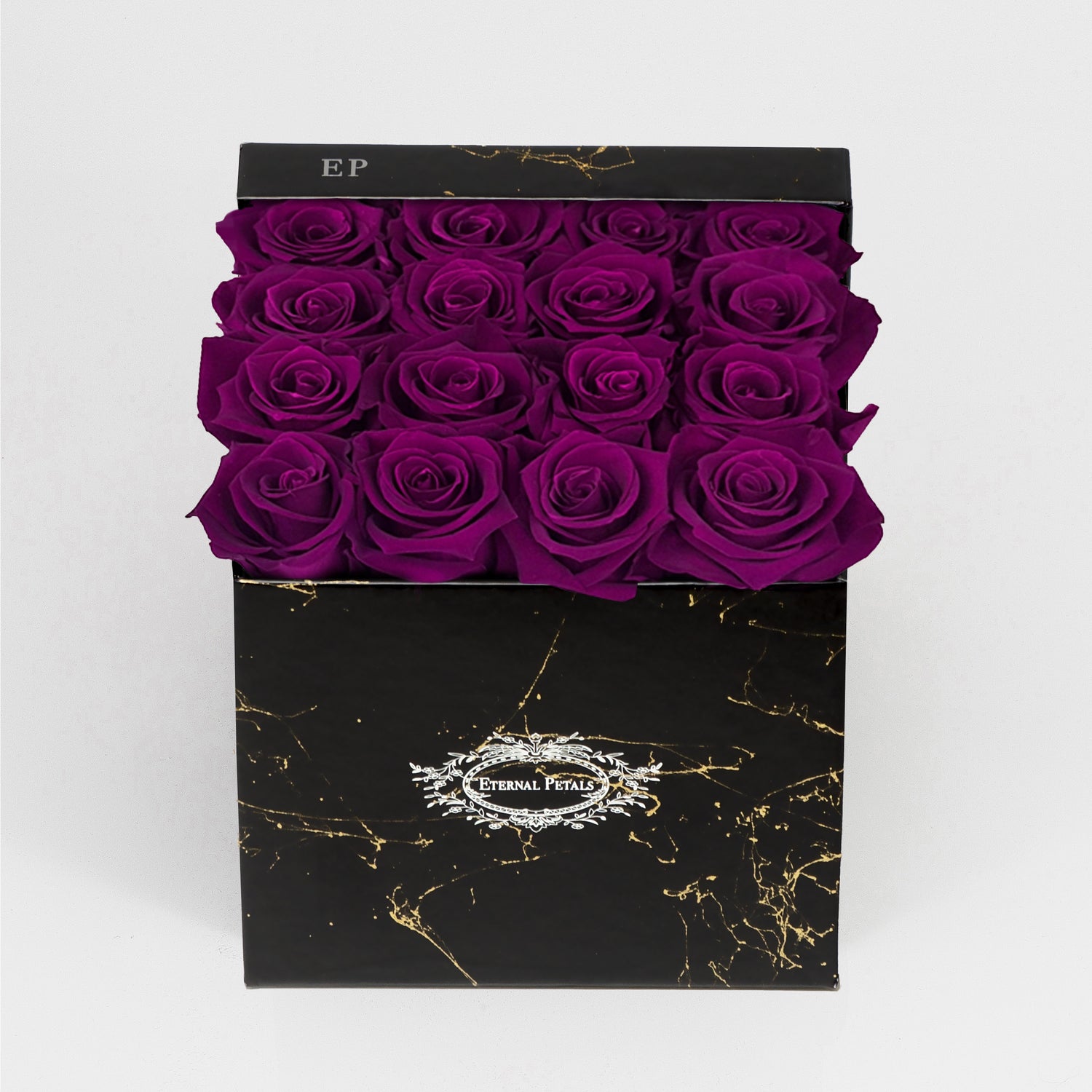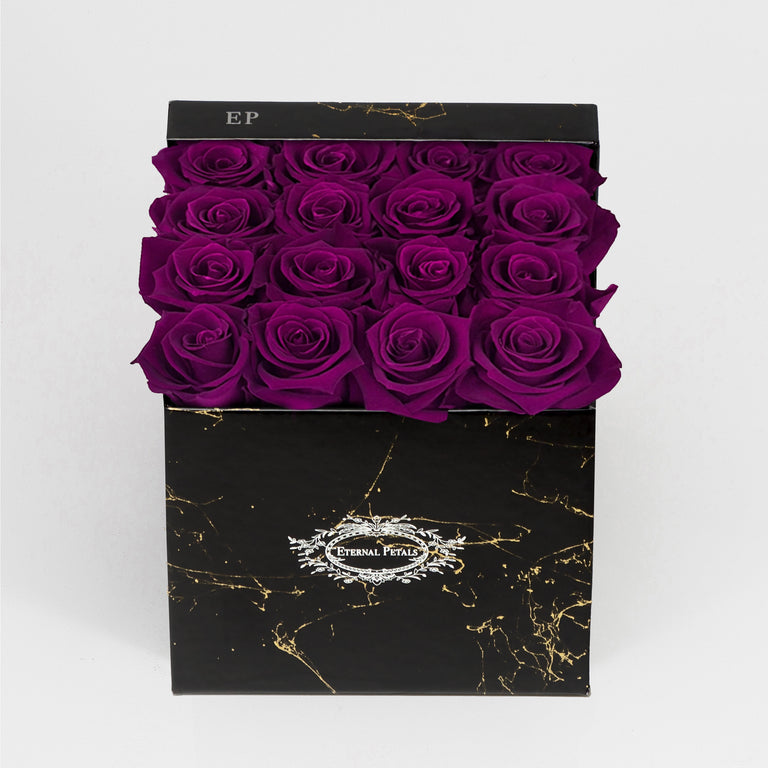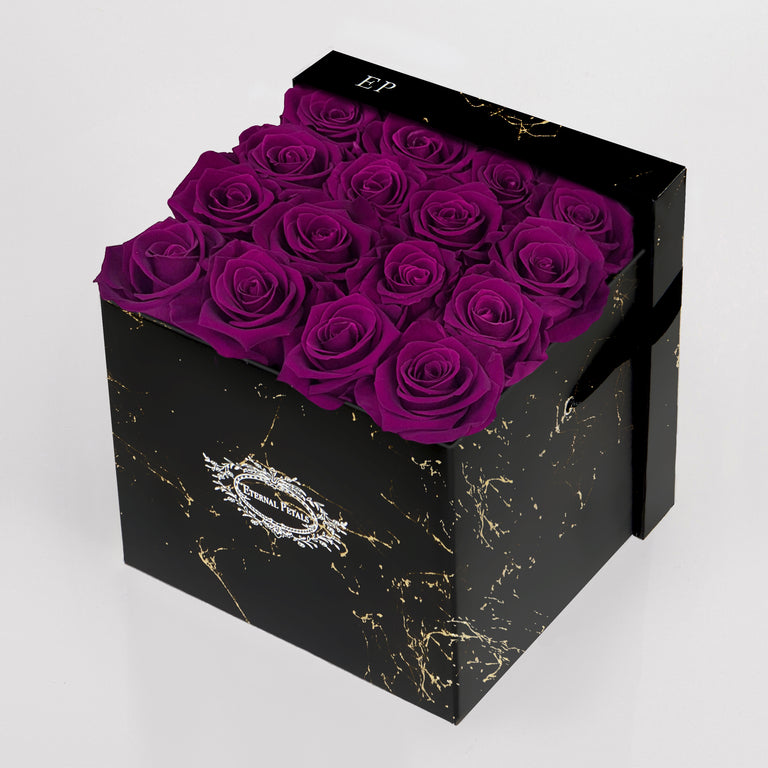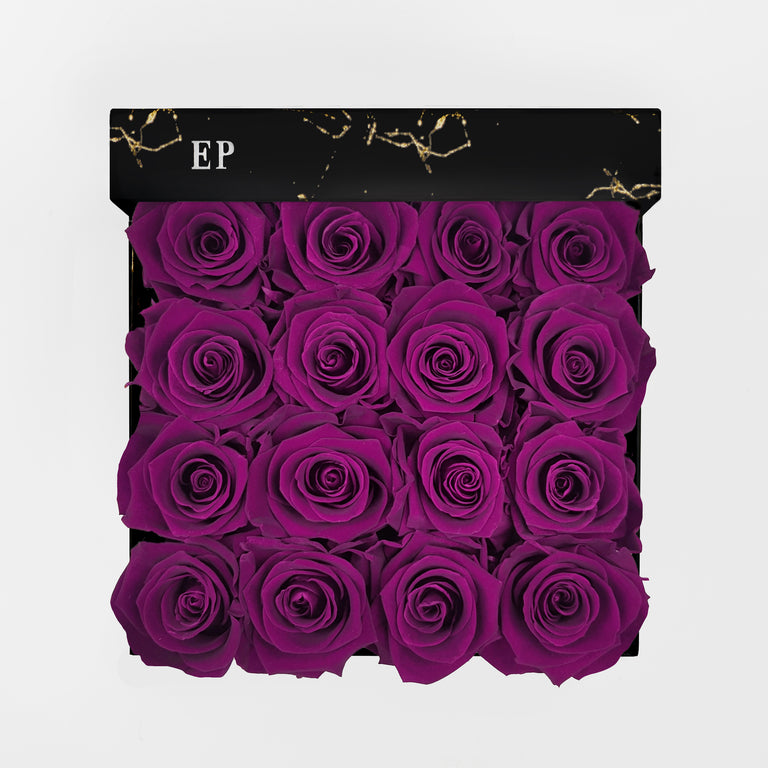 On Sale
PLUM | BLACK MARBLE
16 ROSES - 18cm x 18cm x 18cm
REAL ROSES THAT LAST A YEAR!
These stunning real roses have been cut to perfection and treated with our cutting-edge technique to ensure they last beautifully for an entire year. Without any water or maintenance, you are able to enjoy this bouquet in your home for longer than ever before.
Peeking out from its luxurious marble display box, these "plum" palette roses really do stand out from the crowd. Their vintage-inspired colouring is the perfect pastel addition to a stunning, contemporarily designed modern home. Feminine, beautiful and striking; it's a deluxe way to indulge in a special floral treat this year.
It's perfect for a sweet token of love, or home decor. The perfect gift!