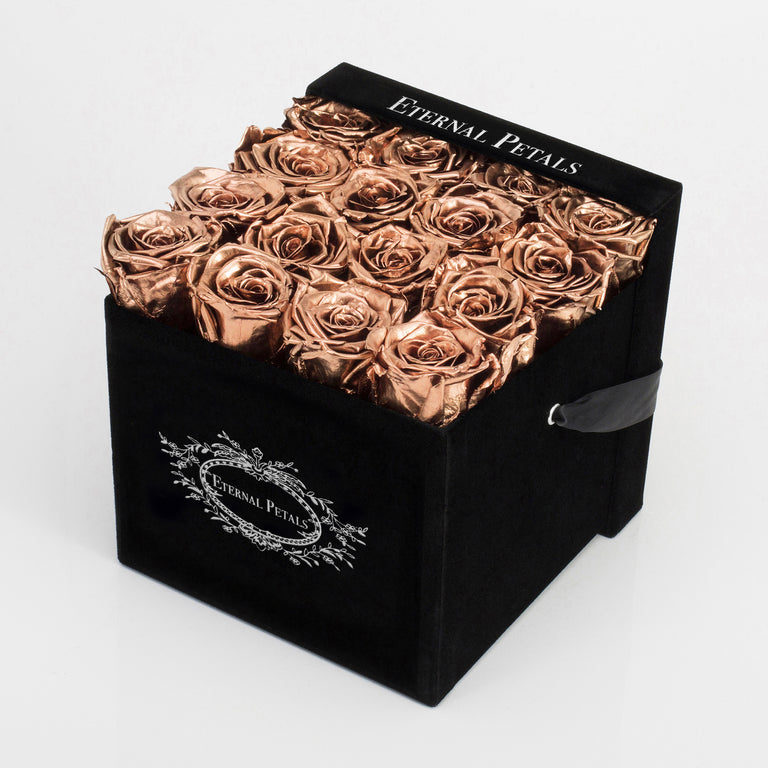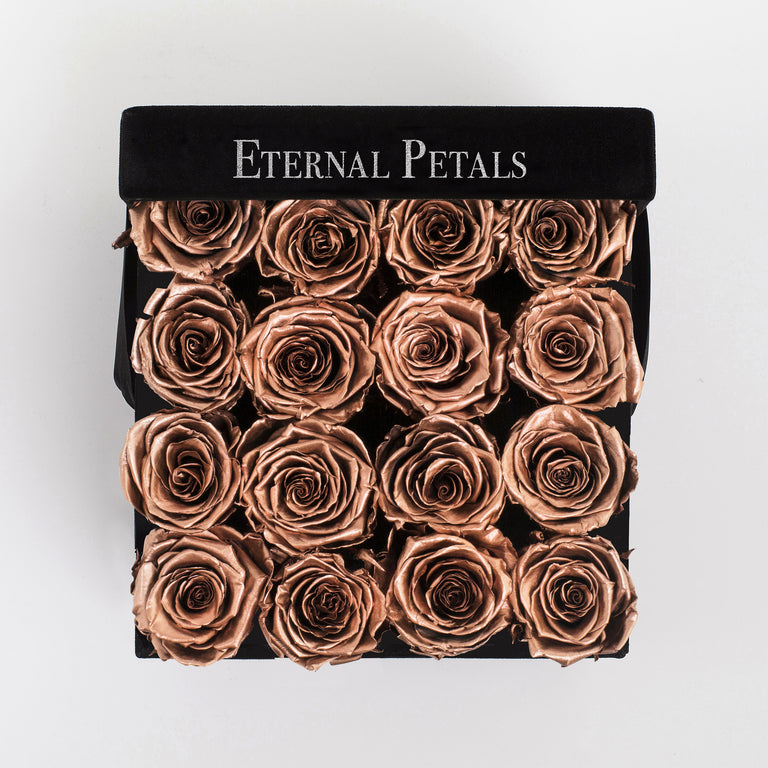 On Sale
ROSE GOLD | BLACK FLOWER BOX
16 ROSES - 18cm x 18cm x 18cm
REAL ROSES THAT LAST A YEAR!
Keep these stunning and fully bloomed roses for longer than you've ever dreamed possible. Our cutting-edge method and treatment, ensures you can keep this luxury bouquet in your home for a whole year with no water or maintenance what so ever.
Rose gold is now the ultimate in contemporary interior design. Add a pop of striking rose gold roses to your home and admire them for a whole year. This eye-wateringly beautiful metallic palette is created inside a luxurious black  flower box for the perfect gift this year.