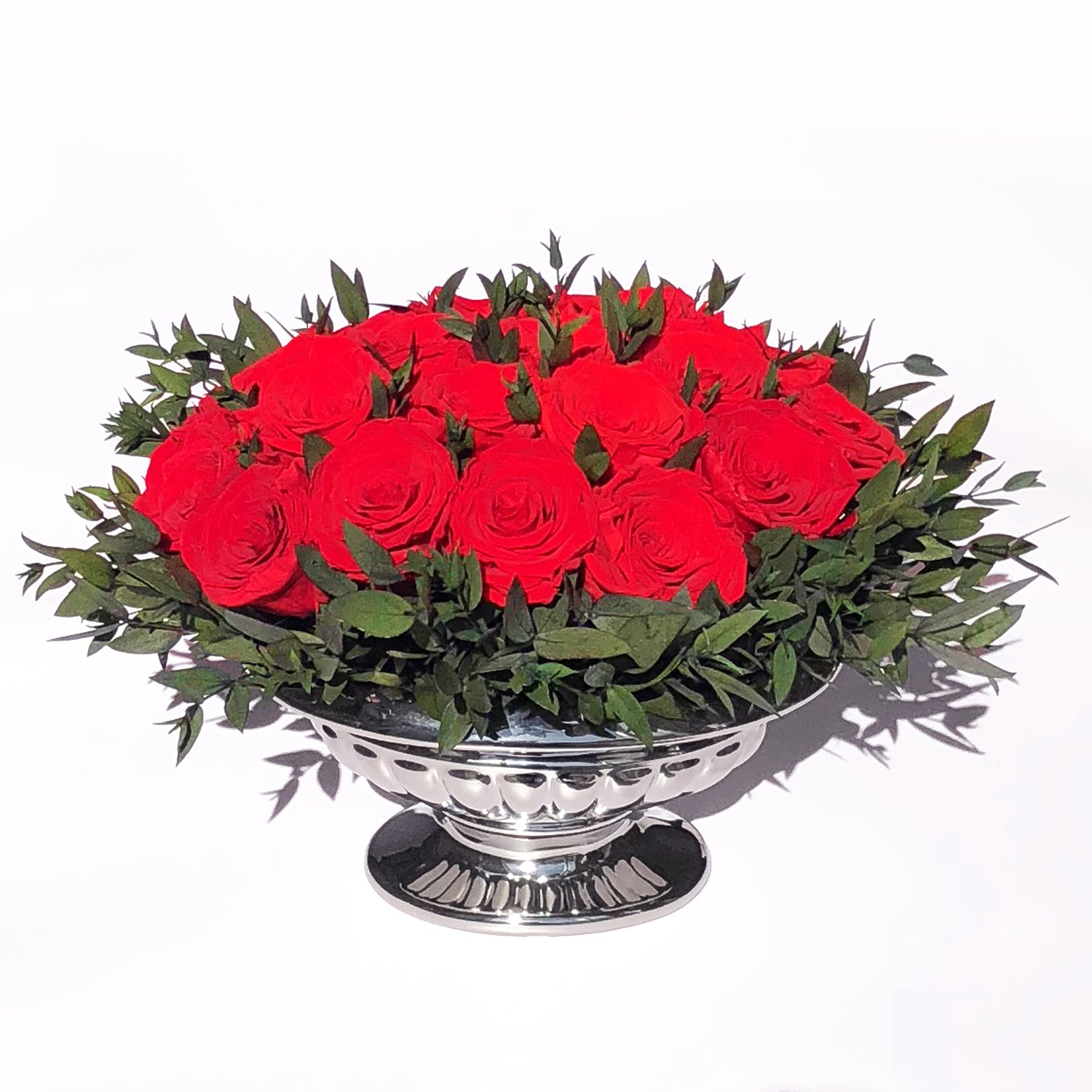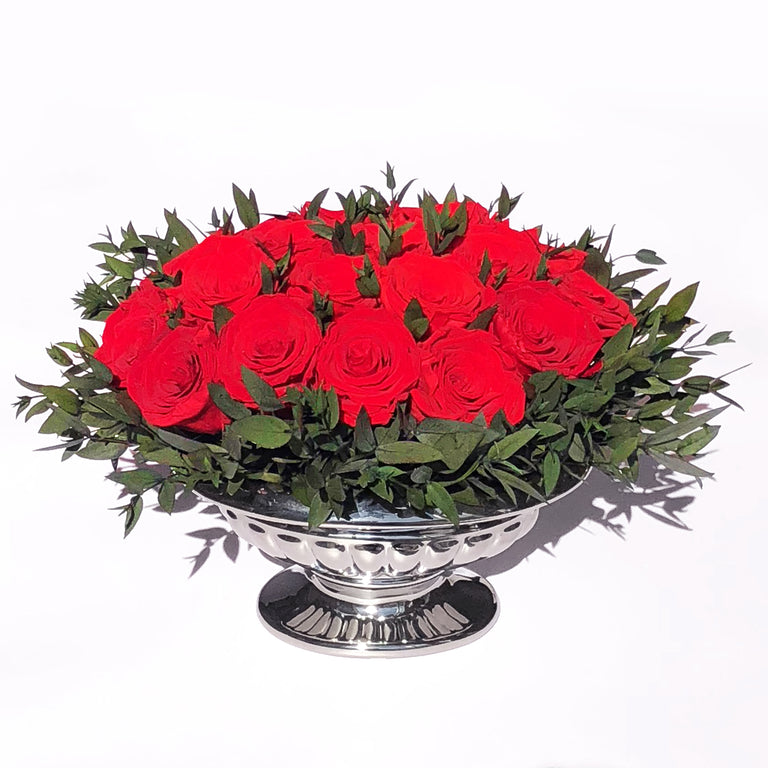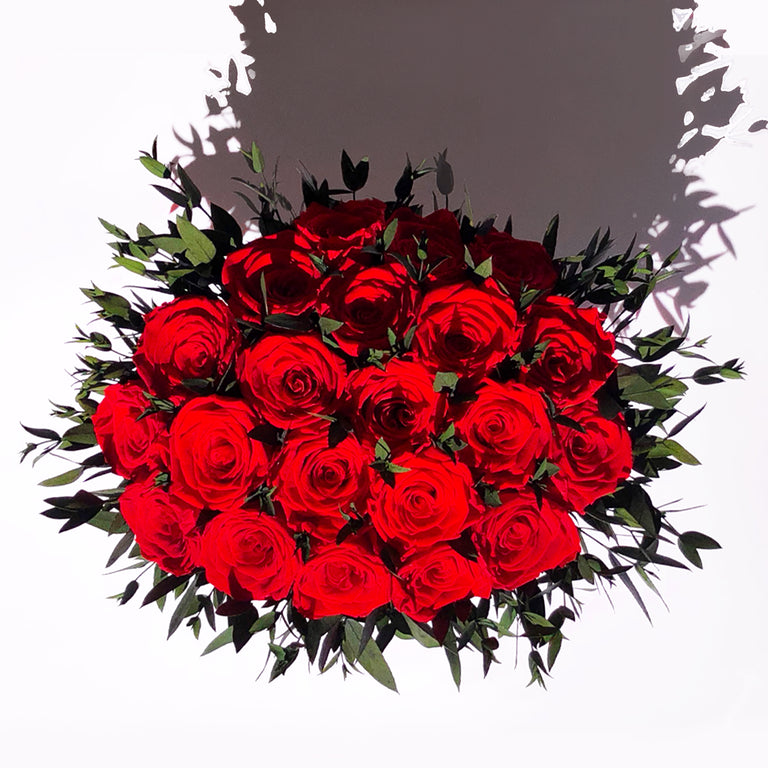 On Sale
VANITY
32cm x 23cm x 22cm
REAL ROSES THAT LAST A YEAR!
This arrangement of real flora requires no water or maintenance at all, enabling it to last an entire year and more. Due to our expert preparation and treatment method, your flowers will last and last, meaning you can enjoy them for longer than ever before.
Arriving in a silver ceramic vase, you'll find idyllic perfectly bloomed, real roses mixed with folliage in authentically beautiful colour. The ultimate in classic romance, which you can enjoy and admire for a whole year.